Auditorium Seat Sponsorships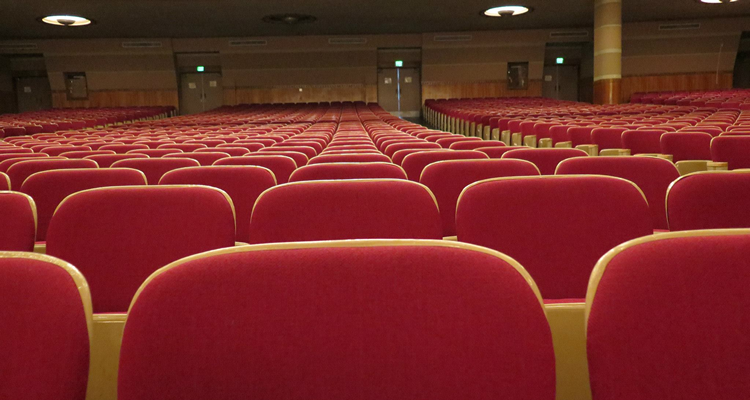 Dear Parents of Graduating Seniors, Whittier High School Alumni & Friends of Whittier High
Are you searching for the perfect graduation gift for you WHS senior? Have you considered sponsoring a seat in his or her name in the Vic Lopez Auditorium?
Hi Jinx. Spotlight Revue. Spring and Fall Plays. Cardinal Band and Choir Concerts. Assemblies for ASB Elections, Homecoming, Pep Rallies, and celebrations. Graduation. What do these Cardinal events have in common? They were all held in the WHS Auditorium, now known as the Vic Lopez Auditorium. Do these special events bring back fond memories of your days as a Cardinal?
While the beautiful and cherished Auditorium has undergone extensive renovation and retrofitting, the seats have not been so fortunate. They are in dire need of paint and upholstery.   It is the goal of the Alumni Association to see that these seats are restored to their original glory, and you can help while leaving your mark on this historic facility.
The Whittier Union High School Board of Trustees have given their blessing to our "Sponsor a Seat" project. In order to raise the more than $350,000 to refinish and reupholster the 2,400 seats in the Auditorium, a seat sponsorship program is being launched by the Alumni Association. The enclosed information provides the levels of sponsorship that are available. Everyone sponsoring a seat will be recognized by the placement of an engraved brass plate on the seat(s) you choose bearing your name and year of graduation. Or a friend or relative can be honored with a seat in his or her name.
Because the Auditorium is a community treasure, this is not limited to graduates of Whittier High School. The Alumni Association is actively seeking corporate sponsors and pursuing grants to assist with the funding of this enormous project.
Use the form below, select the level of sponsorship appropriate for you, provide the information for the engraving, and write your check payable to WHSAAEF. Or you can use Visa, MasterCard, MasterCard, AMEX or PayPal. You will be making a significant contribution toward promoting the Cardinal legacy of excellence that is Whittier High School.
Sincerely,
Karen O. Boulter '71
President
Pat Hoyle Sly '51
Project Chairman
Whittier High School Alumni Association
PO Box 65
Whittier, CA 90608-0065